Archive for May 30th, 2017
"Free, a Novella"
Author: Felicia Denise
Genre: Women's Fiction
Release Date: May 30, 2017
Synopsis
Lenore Porter's life had not gone as she planned.
The marriage she put her heart and soul into failed.
The man she sacrificed so much for abandoned her.
But Lennie refused to be broken. She pushed on, running a successful business and raising her three sons alone.
Through health scares, severe family dysfunction, and trauma which forever changed their lives, the Porter family clung to each other to keep from sinking into the darkness.
With her marriage over long ago and her adult sons living their own lives, Lenore Porter decides to sell the cold fortress she worked so hard to make a warm, loving home.
A short, final inspection of her former home turns into a confrontation with ghosts from the past, and decisions and events Lennie felt she'd dealt with and moved on from.
Free, a Novella is a short, clean (no sexual situations) read recounting one woman's determination to not be broken by life or lose her identity.
Snippet
Lennie leaned down, kissed his forehead and placed the napkin across her father's lap. Just as she got it in place, Burt looked up at her. Lenore was gutted. More pieces of her already broken heart fell away. His ashen skin, mottling and in different shades of brown and gray unsettled her. His slack jaw and visible body tremors made Lennie shudder. His eyes were her undoing. The mischievous gleam responsible for so much laughter, which had helped to comfort, console, and encourage her… was gone.
Father and daughter were still eye-to-eye, the reality of the situation holding Lennie in place when she felt his frail hand cover hers.
"Thank… you, baby girl."
Lennie smiled and kissed his cheek, comforted with the knowledge she made her father happy. "You're welcome, Daddy… always."
Before Lennie could retrieve his dinner plate, Linda Kelimore was already cutting the meat into tiny portions. "I'll help him with this, Lenore. Take the other plate for yourself."
"But that's yours, mom."
"It will be cold before I get to it. Go on, eat. I know you've been on your feet since the lunch rush."
Just like that, Lennie was twelve years old again, doing as she was told.
Picking at her food, she tried not to stare at her parents. But Lennie couldn't help but be mesmerized. Watching as her mother fussed and cooed in loving tones at Burt to take his time and chew each tiny bite of food. Linda caressed his cheek between bites. Burt rested his hand on her knee, never taking his eyes off Linda's face.
Feeling like an intruder on a private moment, Lennie did force herself to look away.
Anyone who knew Burt and Linda Kelimore knew they were totally devoted to each other. More than half a century had passed since the day they each ran into a mechanic's shop in need of quick repairs. Though they were both on their way to meet other people, a thirty-minute conversation changed their plans for the evening and the rest of their lives.
With their time together dwindling away, the couple did what they had always done… shared each other's company.
Linda set Burt's plate aside, and Lennie gathered up the dishes and excused herself.
While putting the food away and loading the dishwasher, Lennie was surprised to see her mother enter the kitchen.
"Everything okay, mo-"
"Yes, yes, sweetie. Leave all this. I'll get to it later. You can head on home now."
"Mom, no way do I leave a mess for you to clean up."
Lennie reached for another dish but Linda caught her hand and held on.
"It's okay, Lenore. You can go now."
"But…dad…-"
Linda pulled her daughter into a tight embrace, speaking into her ear barely above a whisper.
"I know. His hospice nurse was here earlier and is returning soon. I talked to your sisters before you got here… and they each spoke to your father." She pulled back, a pleading look in her eyes.
"I've never asked you for anything, honey and I know this is no small thing I'm asking you now. But… I need this time with him alone. Right now, I'm no one's mother or grandmother. Lennie, right now, I'm just a wife who has to say goodbye to her husband. Please don't be angry with me or hate me, but I need to do it alone."
Hugging her mother close, Lenore allowed the weight of her words to sink in. She did not want to leave. Her father was dying, how could she walk away?
Seeing the pain in Linda's eyes, Lenore knew she would deny her nothing.
$.99 or FREE through Kindle Unlimited!
Save

Rise to Alpha
With Alpha blood coursing through his veins, charismatic wolf Jake Louvière, can no longer deny his true nature. As his beast demands his rightful place within Acadian Wolves, he's forced to choose between killing his Alpha or leaving New Orleans forever. When a mysterious woman trespasses into the bayou, Jake is instinctively wary of the creature that is not wolf. Inexplicably drawn to her, he attempts to resist her magic as it weaves a seductive spell. As quickly as she appears, the dangerous beauty is kidnapped by a powerful New York vampire, and Jake swears retribution against an old adversary.
For centuries, Kai Beckett concealed her true identity from those who would steal her ancient powers. Risking everything to save her sister, she searches for the Alpha who'd left San Diego to return to his Cajun roots. Jake, a mate worthy of her spirit, seeks to tame her wild nature but she is not one to easily submit. As Kai surrenders to her attraction to the Alpha, she embraces her darkest fantasies.
From New Orleans to Southern California, Jake and Kai are surrounded by intrigue and danger. Learning to trust each other, they fight lethal enemies and the irresistible connection binding them together. As they spiral into an erotic adventure, will Jake acknowledge Kai as his mate? With a nefarious enemy seeking to capture her, will Jake rise to Alpha, saving both Kai and his pack?
Warning: This book contains several erotic love scenes, including m/f/m ménage and is intended for adult readers only.

AMAZON US I AMAZON UK I NOOK I iBOOKS I KOBO I SMASHWORDS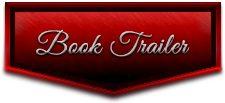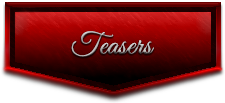 Kade Dark Embrace (Immortals of New Orleans, Book 1)
AMAZON US I AMAZON UK I NOOK I iBOOKS I SMASHWORDS I AUDIBLE
Luca's Magic Embrace (Immortals of New Orleans, Book 2)
AMAZON US I AMAZON UK I NOOK I iBOOKS I SMASHWORDS I AUDIBLE
Tristan's Lyceum Wolves (Immortals of New Orleans, Book 3)
AMAZON US I AMAZON UK I NOOK I iBOOKS I SMASHWORDS I AUDIBLE
Logan's Acadian Wolves (Immortals of New Orleans, Book 4)
AMAZON US I AMAZON UK I NOOK I iBOOKS I SMASHWORDS I AUDIBLE
Léopold's Wicked Embrace (Immortals of New Orleans, Book 5)
AMAZON US I AMAZON UK I NOOK I iBOOKS I SMASHWORDS I AUDIBLE
Dimitri (Immortals of New Orleans, Book 6)
AMAZON US I AMAZON UK I NOOK I iBOOKS I SMASHWORDS I AUDIBLE
Lost Embrace (Immortals of New Orleans, Book 6.5)
AMAZON US I AMAZON UK I NOOK I iBOOKS I SMASHWORDS I AUDIBLE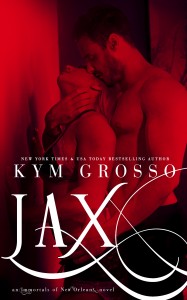 Jax (Immortals of New Orleans, Book 7)
AMAZON US I AMAZON UK I NOOK I iBOOKS I SMASHWORDS I AUDIBLE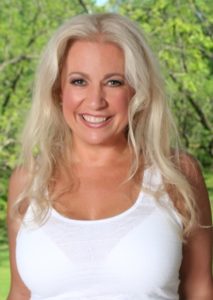 Kym enjoys reading, tennis, zumba, traveling and spending time with her husband and children. New Orleans, with its rich culture, history and unique cuisine, is one of her favorite places to visit. Also, she loves traveling just about anywhere that has a beach or snow-covered mountains. On any given night, when not writing her own books, Kym can be found reading her Kindle, which is filled with hundreds of romances.
WEBSITE I FACEBOOK I TWITTER I PINTEREST I NEWSLETTER SIGN-UP